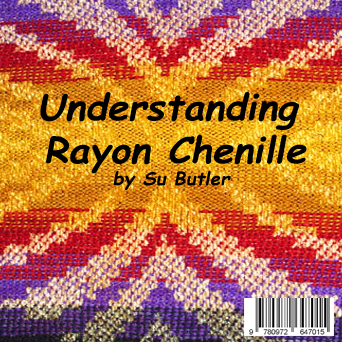 UNDERSTANDING RAYON CHENILLE is back!!

CD version of my book, Understanding Rayon Chenille. NOW SHIPPING!!The book is viewable on your computer in any font size comfortable for you to read. If you missed out on the first production run, here is your chance to get this sought after book to add to your weaving library!

UNDERSTANDING RAYON CHENILLE/CD is $25.00 plus...